EXCLUSIVE: OMG Phone Cases!!!
There are two kinds of people in the world: people with cracked phone screens and people with non-cracked phone screens.
Now think about the people you know with cracked phone screens. (Maybe you're one of these people.) Would you say these folks generally have their lives in order? Or would you say that cracked phone screen is a metaphor of sorts…
And, okay, sure. Not everyone needs a phone case to keep from breaking their phone. There are all sorts of people who go bareback, somehow keeping their unprotected phones pristine because they live a perfect magazine life. Fine.
Even if you're the kind of person who's somehow able to keep your phone screen from getting cracked without using a phone case, you'll want to see the phone cases we dug up for this gift guide. (And you can always check the phones department of the site for more if you don't find what you need here.) Some of them are protective and some of them aren't. But every one has a super high "wow" factor, so let's get started!
#1 Selfie Lighting Phone Case
Ever wonder how Beyonce's selfie game is always so on point?
It helps having a stylist who is so good at his job that he designs a phone case with a built-in lighting solution for taking well-lit selfies. The Ty-Lite features three different lighting settings to give you the options you need when letting the world know just how good you look on social media!
#2 Photo Printing Phone Case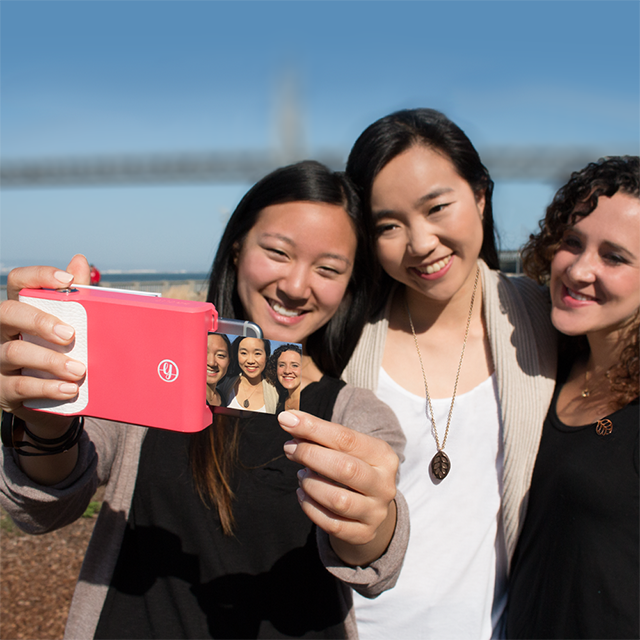 Not only does this phone case print out actual photographs taken with the phone but if anyone else scans that photo with the app then they'll get to see a little video clip that was taken at the same time as the photo!
The photos are printed without ink, somehow. (We didn't build it and we honestly aren't very smart so if someone wants to explain how this works in the comments then that would be cool.) However the photos are printed, whenever the case runs out of whatever it needs to make the photos then you can just buy a refill pack and you're all set to print out more pics.
#3 Cigarette Lighter & Bottle Opener Phone Case
This is the phone case for party people everywhere.
Not only is it designed to protect the device while being dropped but it contains an electric cigarette lighter and a sturdy bottle opener as well! The cigarette lighter is powered by the case itself, which must be charged separately from the phone (cable included) but holds enough power for approximately 250 uses on a single full charge.
There's also a screw-hole for use with tripod mounts if your hand isn't steady enough to take good photos. Tripod not included.
#4 "Infinite Bubble Wrap" Phone Case
Need to relieve some stress after accidentally watching the wrong Snap story?
Flip over your phone and pop some imitation bubble wrap! The back of this case is a panel of "infinite bubble wrap," which is very popular in Japan. Pop the bubbles again and again!
#5 Bananaphone Case
Okay, this one's on the list for purely childish reasons but come on!
Bananaphone!
Listen, you might think the joke would eventually get old but it never, ever, ever, ever does.
#6 Second Screen Phone Case
It's always kind of scary having to hand your phone over to someone to let them see a picture or something. And it doesn't even have to be one of your crazy friends who'll steal the phone and hack your Twitter or anything like that. Like, what if you're showing someone you just met something and then you get a text from that freak you met off Tinder last weekend? Yeah, that could be bad.
This phone case literally gives you a second display on the back of your phone. There are so, so many situations where it comes in handy and this is a really well made solution. Do yourself a favor and click through to read more about it straight from the source.
#7 Funny Cat Phone Case
A person's phone case will oftentimes be almost like an extension of their soul.
Sometimes that means having a phone case that lights your cigarettes and opens your beers. Sometimes that means having a phone case that helps you take better pictures of yourself. And other times that means having a phone case that lets the world know you're pretty much a cat that thinks everyone else should take a hike.
#8 Furry Phone Case
Okay, even if you have real actual pets then you probably spend way more time paying attention to your phone, so of course it would be great if the phone was all furry and cuddly and soft like a pet, too, right?
These poof ball phone cases come in various colors and what not. Just, yeah. There ya go. This exists. Now you know.
#9 Fake Grass Phone Case
This must be one of those things where a person realized they could create this and then there just wasn't anyone around to talk them out of it.
Good for us, though, because these phone cases are awesome!
Sick of all the electronics in your life with their smooth and sleek surfaces and sharp angles and futuristic design? Reintroduce a more "earthy" aesthetic with these phone cases covered in an imitation grass material. There are several varieties to choose from, based on different types of real grass.
#10 Back to the Future DeLorean Phone Case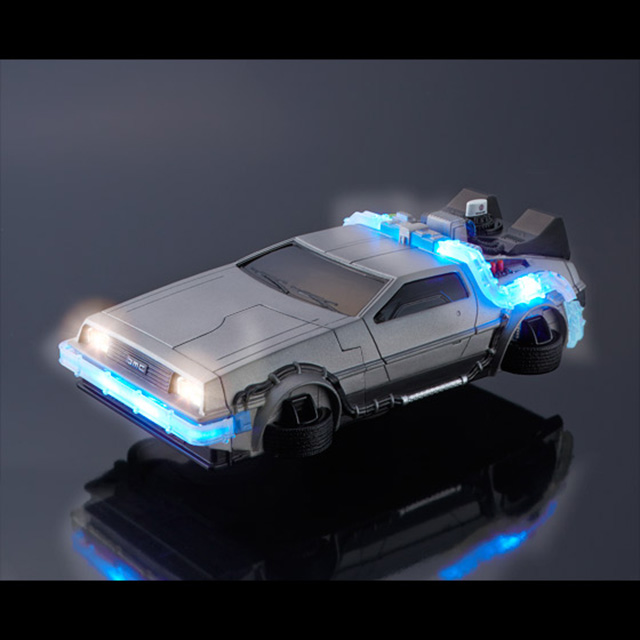 Yes, this is really a phone case.
Unfortunately, we won't be able to give you too many details on the specs or even the price, really, because the website where we found it is entirely written in Japanese!
What we can say is that the design appears to be a very faithful recreation of the DeLorean time travel machine from The Back to the Future trilogy. It seems that the site is now taking pre-orders, so if you feel like taking a gamble on a purchase from a random Japanese website there ya go!
Share this post!