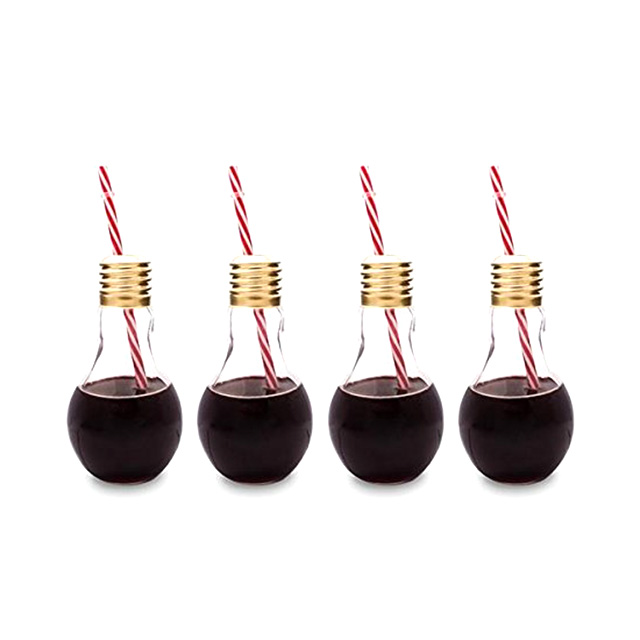 Lightbulb shaped drinking glasses – what a great idea!
Even if you aren't trying to draw some inspiration from bottled spirits, staying hydrated is always a boss move. Each of these glasses holds a little over 12 ounces of liquid, so one bulb can hold a full bottle of beer, a hefty glass of wine or the equivalent amount of cocktail, mocktail or good old H2O!
These are obviously not made from real light bulbs or you wouldn't be able to set them down anywhere, which you can do with these.
You get 4 of the bulb glasses to a set and they all come in a gift box, which is great for storage or giving these as a present.
The straws shown in the picture are included and reusable. They're made to fit into the opening at the top, so try to not lose them, okay?
Share this post!