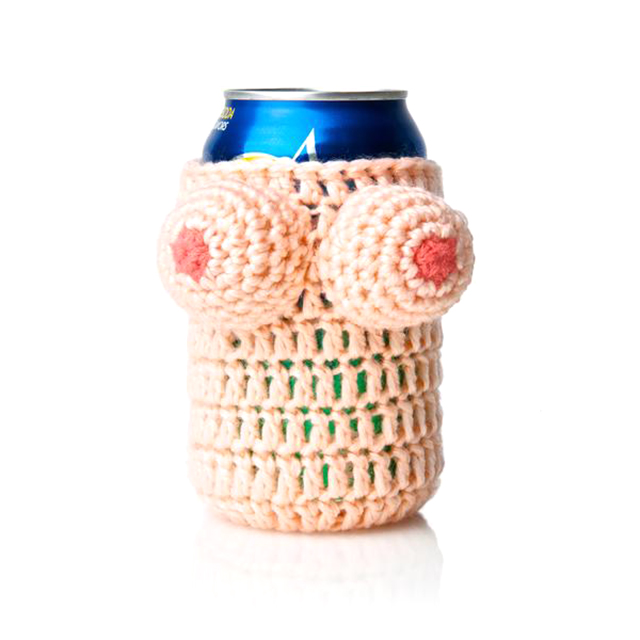 Few things in life are as comforting as beer and boobs.
Bring these two beautiful things together with one knitted koozie!
Wrap your comfort beverage up in your favorite body part with this booby-licious koozie.
Breast-themed beer koozies are not a new concept. Go to any biker bar in the country and you're sure to see at least one tattered dude sipping his brew from a can nestled deep into a koozie with some graphic of a busty lady or other. But this koozie takes tits into another dimension!
The knitted construction from pink yarn gathers, uh, mass near the top of the koozie to build some big ol' three dimensional boobies on one side! The nipples are done with a slightly darker shade of pink for a more realistic effect.
This koozie fits 12oz. cans.
[Want more products with a sexual theme that may or may not make any sense at all? You're looking for drunkMall's Sex Sells gift guide!]
Share this post!