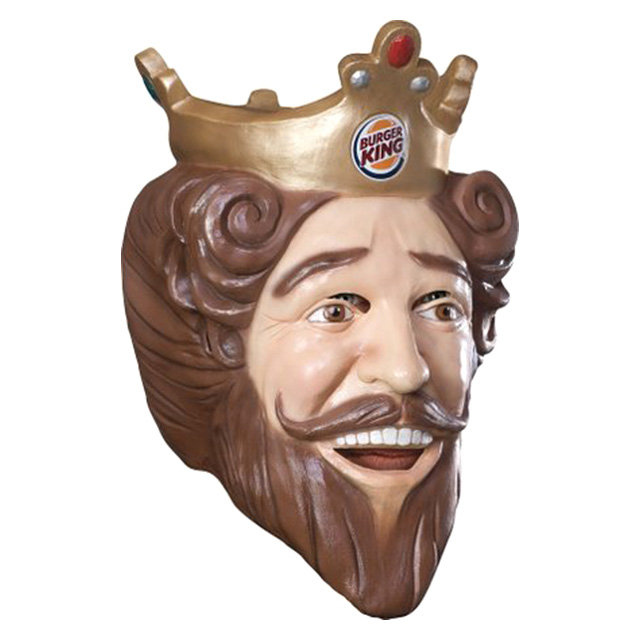 Remember when Burger King commercials started using this dude in their commercials and everyone immediately decided they were the weirdest and creepiest commercials ever? You'd think some people would get fired over a thing like that but nope.
In one of the first instances of an ad going viral for all the wrong reasons, the Internet became obsessed with The Creepy King and BK thought they had a hit on their hands, until research showed that The King "scare[d] away women and children" from wanting to eat there. (That's a real quote, lol…)
So they put the Creepy King to bed – but now he's back, baby!
Grab an officially licensed, latex mask of The Creepy King today. It's virtually guaranteed to scare the crap out of anyone over the age of, like, 26 years old, if you use it your wa- er, the right way.
[Find more costume ideas on drunkMall's Killer Halloween Costumes gift guide!]
Share this post!