Iron Throne Bathroom Decal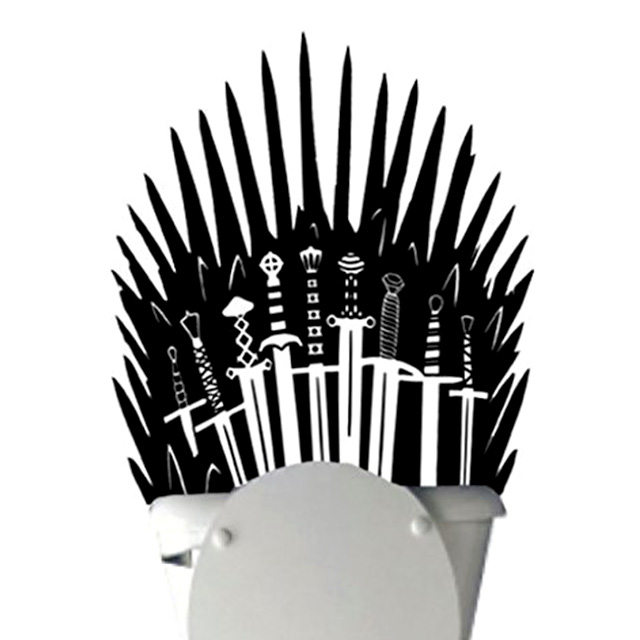 Ask anyone who grew up in a big family and they'll tell you about the original Game of Thrones… Getting into the bathroom when you need it!
Talk about a power struggle. "Just a minute!" is exactly the last thing you want to hear because you know it isn't true and there's about to be a serious emergency in Flea Bottom, if you know what we mean. (We mean pooping your pants.)
Those who dream of winning this game of thrones have visions of defeating their enemies to win exclusive access to a clean, private restroom – a true throne of their very own. If you have that, you'll want to stake your claim with a decal to transform an ordinary toilet into an Iron Throne worthy of your esteemed backside!
Valar More-poo-lus!
(If you order NOW, you may be able to get your decal in time for the new season premiere!)
[In need of a gift for dear old Dad? Look no further than drunkMall's Fathers Day Gift Guide!]
Share this post!