App Connected Treat Dispenser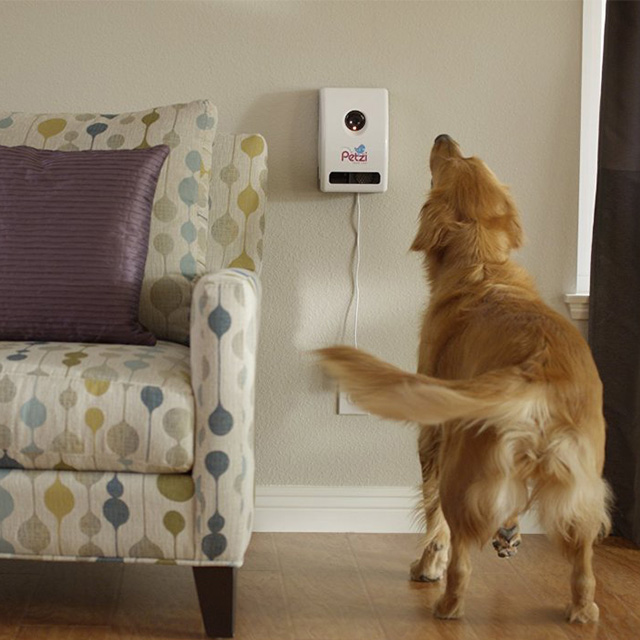 Treat your favorite dog(s) in the world to a special treat, anywhere in the world you can pick up a wireless signal!
Petzi is a small box unit that's easily mounted on a wall in your home. Plug it into an electric outlet, connect it to your Wi-Fi signal and you're all set up to pay a virtual visit to your pet through an app on your phone!
A camera on the wall unit lets you see your dog while a speaker transmits your voice from the phone. So your dog can hear you, you can see your dog and, if you want, you can even have Petzi dispense a treat for your dog to enjoy right then and there!
It's kinda like being your dog's fairy godmother or something, which feels good in the middle of a day of dealing with a bunch of people who, you know, aren't your dog…
[We've got a Human's Best Friends gift guide full of more stuff for dogs and the people who love them!]
Share this post!