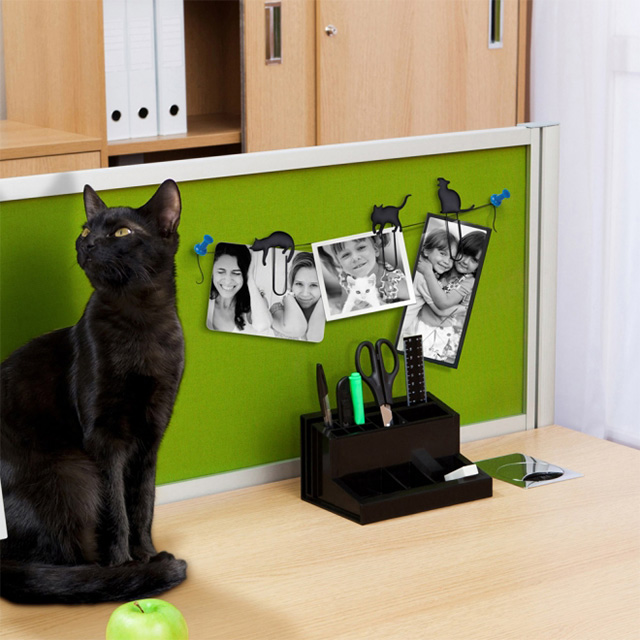 If your life at work is a constant struggle to keep people from stealing your paper clips then that may or may not impact your reaction to these paper clips.
Some people think black cats are adorable.
Other people are suspicious and freaked out by black cats. They don't want anything to do with 'em.
So hey, maybe if you had some black cat paper clips then your coworkers would paranoid about it and not want to steal them!
Or perhaps the work day will still be a struggle to keep your paper clips. But at least you'll be able to enjoy these black cat paperclips while they last.
Plus it will be easier to find your paper clips on someone else's desk, as the cats in various poses on each paperclip are a pretty dead giveaway…
Share this post!