EXCLUSIVE: Christmas Cash Spending Bash
Okay, people, this is what we play for!
As of right now it is Christmas mutha flippin' Eve and that means we're well on the inside of 24 hours until the annual ritual of reaping many gifts and rewards for suffering the presence of friends and family the whole rest of the year!
Hopefully you'll get some kickass presents and if you're lucky then someone who cares about you picked up a gift or two for you from drunkMall.com, right?
But check it out…
Everyone knows the best gift you can receive on Christmas morning: the love and companionship of all the people in your life.
Juuuuust kidding!
Straight cash, homie!
It's all about the Benjamins!
There ain't nothing so nice as opening a fat envelope full of money (or prepaid credit cards) because you can spend that shit on whatever the hell you want – video games, a Brazzers subscription, drugs – nobody has to know what you decide to do with that free money!
Need some ideas?
We got em…
#1 Narwhal Toothpick Holder
Maybe you'd spend your own hard-earned money on a toothpick dispenser designed to look like a narwhal with the new toothpick coming out where the horn should be.
Maybe you would.
It's a lot easier to justify that purchase when it's funded by grandma's generosity, though!
This toothpick dispenser is made of porcelain and toothpicks are refilled through a removable plug. When it's time for a new toothpick, just shake one out of the horn hole!
#2 The Oregon Trail Card Game
It's the classic computer game that killed us all with dysentery in the '80s – ask your dad – repackaged as a card game!
The object of the game was simple then and it's simple now: move those wagons west while staying as alive as possible! Good for up to 6 players and suitable for ages 12 and up, The Oregon Trail is waiting for your wagon wheels!
#3 Unicorns and Rainbows Leggings
You can never have enough leggings in the winter.
When it's getting close to laundry day but you just don't have the energy to do those chores, it's always a blessing to find one last pair of clean leggings to get you through another day.
The fine folks over at Tipsy Elves make a damn good pair of leggings!
Case in point, these magical rainbow and unicorn jawns on a mood-lifting sky blue fabric. And they've got plenty of other amazing designs, all in supremely comfortable fabrics – go check 'em out.
#4 NASA Flight Jacket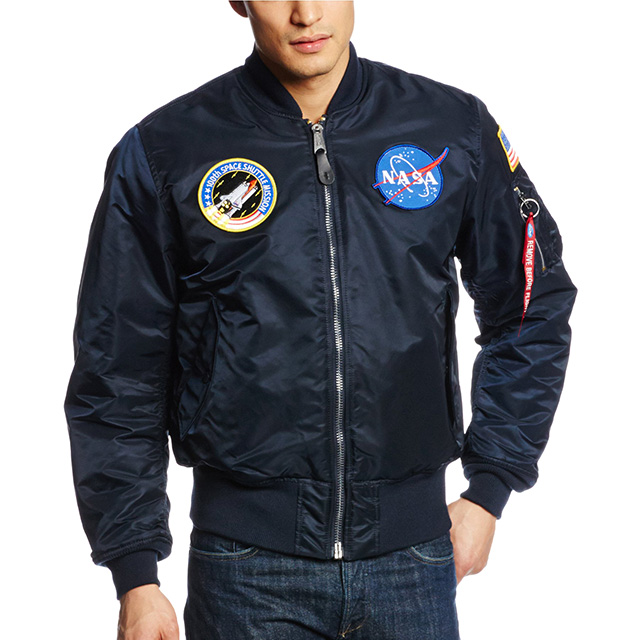 Hoping to grow up and be an astronaut is a pretty common childhood dream. Unfortunately, it comes true for only a handful of human beings every generation…
They can't stop you from dressing like an astronaut, though!
This flight jacket is the real deal. Go to any army surplus store and you'll find Alpha Industries hanging on those racks because they make a quality flight jacket. A heavy duty zipper, cuffs and a waistband trap heat inside the polyester interlining all while giving you that look like you're about to go detonate a nuclear bomb on an asteroid in outer space.
#5 Liquid Spill Lamp
Good lamps are hard to find, especially if you give a shit about decorating every room of a home with a consistent theme, which you shouldn't because that's super boring.
That's why drunkMall recommends this optical illusion lighting solution. Looking like a big cup that's magically suspended in the air and dumping out a stream of what looks like creamy paint, these lamps are available in a full spectrum of colors.
So if you still want to care about colors matching or whatever then you can probably still do that while adding a fun lamp to the mix!
#6 SwearBall
SwearBall lets you record some of your very own cursing, throw the ball at something (or someone) and when the ball strikes its target the recording of your swearing will play!
That's all it does.
That's it.
#7 Cute Rabbit Ears Phone Case
In the age of the mirror selfie, phone cases are just as much a fashion accessory as any necklace or bracelet.
Can you get buy with having only one or even none?
Of course.
But you could also get by without wearing makeup, so…
Get ready to expand your phone case collection with an amazingly cute bunny rabbit phone case.
Its little ears stick out at the top!
#8 Kylo Ren Lightsaber Lamp
Kylo Ren's lightsaber was an awesome addition to the pantheon of Star Wars weapons and now you can hang it on your own wall!
Heads up, this isn't sold as a pre-assembled unit that you simply attach to a wall. It ships as a DIY kit so you actually get to build your own lightsaber before mounting it for normal lighting use!
#9 Mermaid Salt and Pepper Shaker Set
Listen to the siren song of this quirky mermaid salt and pepper shaker set!
It's calling for you to add a fun conversation piece to the dining room table.
Made of ceramic, the human half of the body is a salt shaker (the holes are in her hair) and the tail holds pepper. When placed together, the two halves create a whole mermaid with (kinda weirdly) rosy cheeks and a seashell top.
#10 Transparent Speaker
Not only does this transparent speaker enclosure (built by People People) look amazing in any room, the specs are actually awesome.
We're talking an active 2.1 stereo speaker that does not need an amplifier.
You're getting low end from a 6.5″ sub and high high from 3″ full range driver.
Wanna use Airplay?
There's a slot to install an Airport Express for syncing with Apple devices.
Don't do Apple?
Play through WiFi/Bluetooth using a dongle in the included USB power slot!
Share this post!