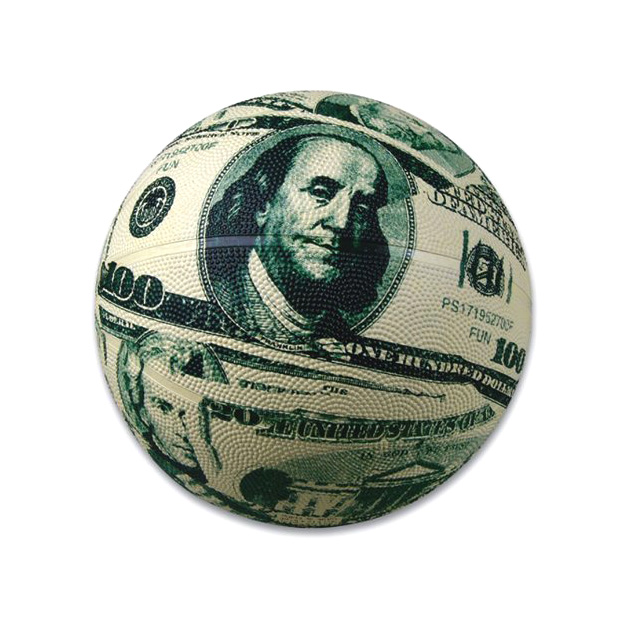 You know that movie Moneyball?
This has nothing to do with that.
It's a miniature basketball with an all-over print of various US currency denominations.
Why?
Uh, you have any idea how much money an NBA player makes? They don't even have to be in the starting lineup to pull down a ridiculous salary. So parents all over the world are hoping to hit the offspring jackpot by raising a professional athlete of their very own.
Even if you aren't trying to condition a toddler in the fundamentals of dribbling a ball, we could all use the reminder to keep our mind on our money and our money on our mind!
Use this mini basketball while bouncing new business ideas around or just spacing out on the couch. Stay thinking about those Benjamins, baby!
Share this post!