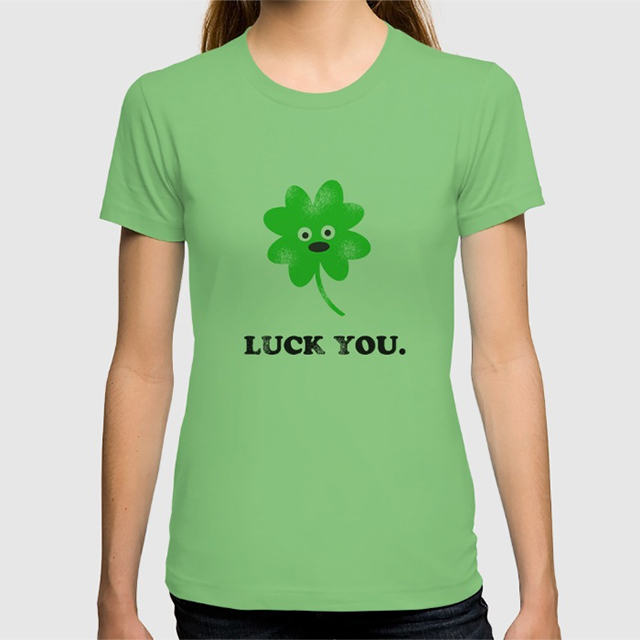 St. Patrick's Day is like the Olympics for alcoholics. If you've been out of the game for a while, you can't just come right back off the bench and expect to go the distance. It'll be a blowout.
There's a lot of training that goes into a successful St. Paddy's Day and always a little bit of luck on top. Roll into battle with your own four-leaf clover on a shirt and a nice little message saying you've got enough good fortune to share with anyone friendly enough to party with you.
This shirt comes in a lot of different colors but come on. You're gonna wear anything but green and risk death by 5,000 pinches? No way, bro. There's taking risks and then there's downright insanity. Get the green one. Don't be a hero. It's not worth it.
[If you enjoyed this post, perhaps we could interest you in drunkMall's St. Paddy's Day Pub Crawl gift guide? Give it a look!]
Share this post!