Shiny Silver Marching Suit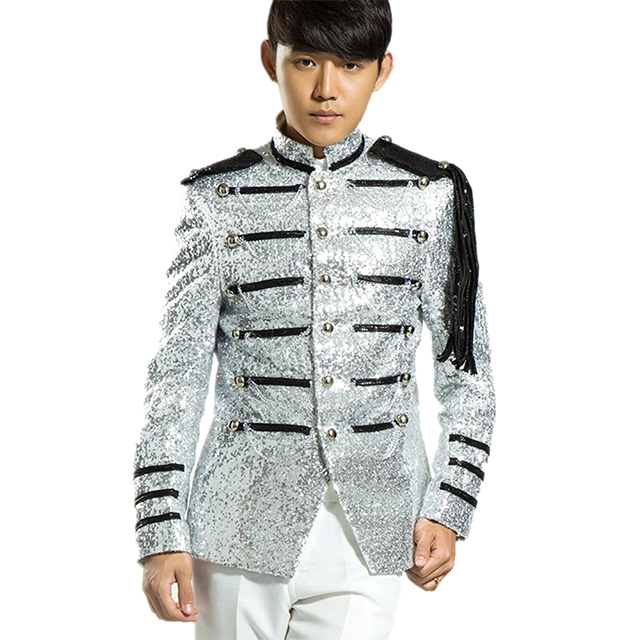 Wouldn't you look absolutely radiant in this super shiny marching uniform suit?
This one's for everyone who ever watched a parade go by and thought, "Shit, I could rock that outfit…"
Those clean white pants are included in the order. The pants come without hems, so you can finish them off to a perfect fit!
Obviously, this isn't what would be considered everyday wear for most people. Like, if you can pull this off during an average day, more power to you. But for most of you, this would be for a special occasion – like a talent show or baton twirling competition or a flashy Michael Jackson costume!
The star of this show is clearly the reflective top, which is decorated with symmetrical accents on either side of the body and sleeves. For a bit of asymmetrical flair, the left shoulder has a little extra piece there!
Share this post!