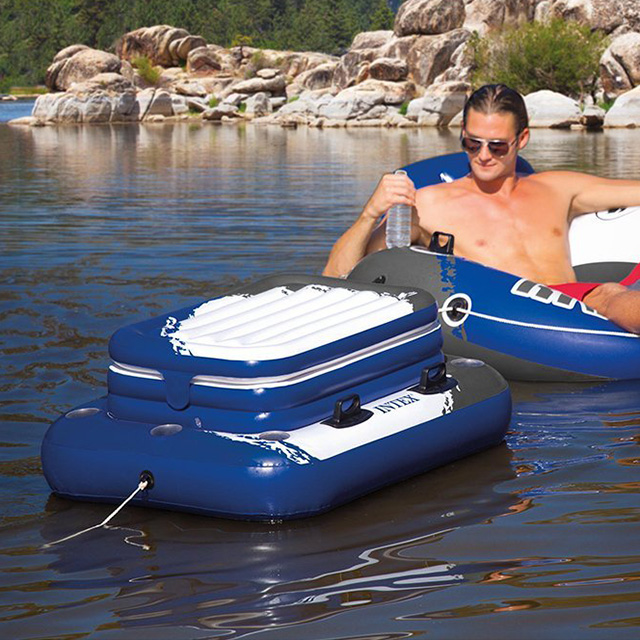 Stop taking land coolers where they don't belong!
Duct taping a regular cooler to a pool float for your next river party may seem like a genius idea but when you're watching all the beer sink into the murky depths… Well, they write country songs about experiences that are less heartbreaking than that.
And the worst part is that there's no reason at all to even risk it!
This floating cooler costs less than $20 and holds up to 72 cans and all the ice necessary to keep them cold. Why would anyone not buy this before partying on a river? It even has six built-in cupholders around the edges and comes with 2 strong cords you can use to tie the cooler to a separate float or raft.
Check the reviews on this thing. It's essential.
[Look at more "fun in the sun" ideas on drunkMall's Pool Party gift guide!]
Share this post!