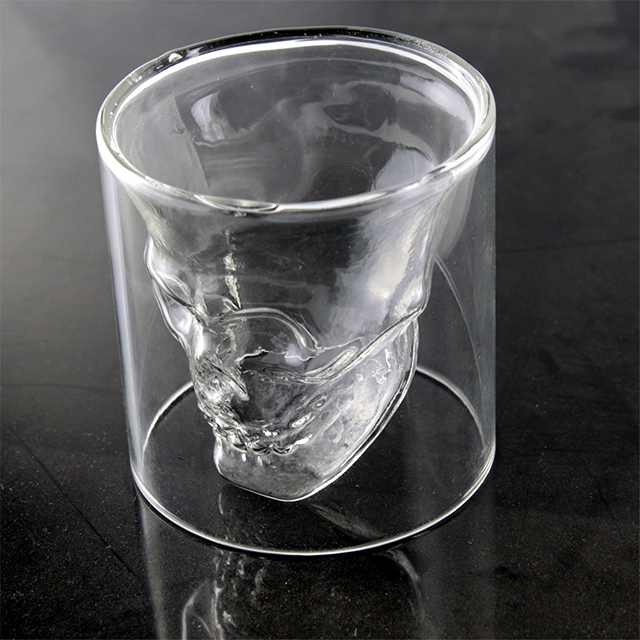 Pick your poison and let it take the shape of a grinning skull in this wicked shot glass!
Made of handblown borosilicate glass (whatever the heck that is), these shot glasses are of surprisingly great quality considering the low price and awesome effect.
Obviously, you'll need to be drinking something with a little bit of color to it for the skull to really stand out. Say, some whiskey or spiced rum, even a good mezcal should have enough of a tint to bring the skull out of the middle of the glass!
Party 'til you die, that's what we always say! Not, like, all in one night though. Don't party at a level that causes you to die. Party at a responsible level, so that you may continue to party for the rest of your long and happy life, until it ends. Yeah, that's the motto!
And party with skulls while you're at it!
GIVEAWAY
This giveaway has ended. If you would like to see the current drunkMall giveaway, please visit the Giveaways page. To receive a weekly newsletter including details on the latest giveaways as well as a recent Best of drunkMall, signup for drunkMail!
Share this post!