EXCLUSIVE: Christmas Gift Guide Super Post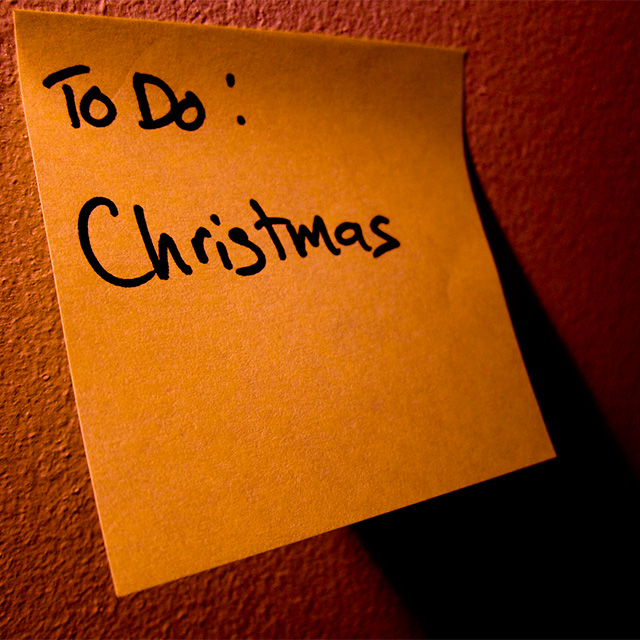 Thanksgiving is over.
Black Friday has come and gone.
That means one thing: gift guides!
You won't be able to get online for more than five minute between now and Christmas without someone trying to get you to look at their OMG WE HAZ GIFTS posts full of stuff they stole from other websites U NOT GONNA BELIEVE DIS PRESENTS post…
But here's the thing: this is drunkMall's bread and butter.
This entire site is mapped out like one giant customizable gift guide! We lovingly categorize every post to make it easier for you to find the perfect item, whether you're shopping for:
You can check this out at any time through the navigation on top of the site. (Hover over GIFT GUIDES on desktop or tap the hamburger menu on mobile to get to the same menu.) But today we're going to show you some examples of the type of things you'll find in each of these curated gift guide areas.
Ready?
Let's do it.
Stocking Stuffers
Make no mistake, stocking stuffers are just as important as the presents that get wrapped up to go under the tree. Those little things mean a lot, as the song goes. Here are some small things you can do to see some big smiles on Christmas day:
Black Playing Cards
Everyone needs playing cards. Small children love to play games like Go Fish and War, gambling addicts have poker night and the rest of us need something to do by candlelight when the power goes out.
You could give everyone a pack of red- or blue-backed basic cards.
Or you could give them these really cool black cards, made to Bicycle's highest standards.
4 Pounds of Tootsie Pops
The thing about using candy as a stocking stuffer is that you need a lot of candy so everyone can have some of the same thing. You should also go with something small because trying to eat an entire chocolate orange is a fast way to ruin the rest of Christmas…
Fortunately, you're using the Internet right now and it's super easy to buy bulk candy on this bitch! Like four freaking pounds of Tootsie Pops!
Heavy Duty Charging Cable and Phone Stand
The tried-and-true method of filling a stocking (at least, for everyone who isn't rich) is to pack it 90% full of trinkets, like the items above, and then throw one almost-good-enough-to-be-a-wrapped-gift item in there.
You can go a lot of directions with that stocking centerpiece but this flexible phone charger cable stand is something just about anyone can use. It's covered in military grade metal – no fraying on this sucker!
Dirty Santa Gifts
There's an art to showing up with a perfect gift for Dirty Santa (or White Elephant or whatever people are calling it these days). It's got to be a little (or a lot) ridiculous. But it should also be something that inspires curiosity and maybe even something that one or two people would actually like to own because that's what makes everyone want to steal and that's what makes the game fun!
Brass Balls Keychain
Dirty Santa is not a game for children. There's plenty of screaming and crying involved already just with adults playing. This is when shit gets real. Hopes are crushed, dreams are shattered and you'll need balls to make it through to the end a champion.
Brass balls.
Like a big brass balls keychain!
Spanish Wild at Heart Poster
It's hard to know which Dirty Santa gift is gonna be the one that everyone has to steal from each other, which is why it's best to cast a wide net. This Spanish poster for the movie Wild at Heart casts a real wide net.
It's got Nicolas Cage on it, first of all, and anyone who doesn't appreciate that dude is just wrong. Next, it's a David Lynch movie, so you know the artsy crowd is gonna go for that. Finally, the Spanish review excerpts are pure kitsch!
Synthetic Grass Flip Flops
Items that can be worn are usually a big ticket in Dirty Santa. Most of the time you'll have rules that say items can't be fully opened – so you don't have some jerk eating the whole box of chocolates until someone make a steal – but you can always wear a hat on your head or walk around in some flip flops with synthetic grass on them and show everyone how great they are!
Gifts for Yourself
One great thing about Christmas is that you can buy yourself something you want, wrap it up, address it to yourself as being "from Santa" and open it in front of everyone to show them what they'd have bought for you if they cared. Passive aggressive? Sure – that's what makes it so fun!
But the great thing about being an adult is that you don't have to wait for a holiday to buy yourself something you want. It's called Treat Yo' Self! That's why drunkMall posts a themed gift guide every Saturday night! Subscribe to drunkMail and we'll even send it to you every Wednesday.
Here are some examples of what we've already done:
2016 Fashion Guide for Food Lovers
Clothes with food printed on them are always a hit on this site!
Hot dog yoga pants, pink taco thong panties, pizza anything… Every time one of these things get posted here, it blows up on social media and half the time it even sells out. All the way back in February, we put together our 2016 Fashion Guide for Food Lovers and we'll probably do another one in 2017! (HINT: we will.)
Beer Pong Upgrades
A lot of people probably assume that this is just a goofy website that posts silly things.
It is.
But also, we're really damn good at what we do. Beer Pong is one of those things and staying up to date with what's new on the party scene is another thing we do. Therefore, you'd have a difficult time finding anyone else as qualified to write a guide on Beer Pong Upgrades, like we did in July!
The Hangover Survival Guide
Hangovers?
Oh, baby. We've got you covered though.
All the way back in April, drunkMall put together The Hangover Survival Guide with probably more science-based advice than you'd expect from us. But, again, we know the territory!
Gifts for Children
Christmas is all about the kids. Most of the trouble we all go through for this particular holiday is to make sure Christmas morning is as magical as it can be for every little dude and dudette in the family.
drunkMall isn't appropriate browsing material for children, obviously. But it's totally appropriate for adults hoping to win the day by giving a little lord or lady their favorite new toy.
Emoji Pillows
Even most adults these days will use an occasional emoji here or there. But kids are out of control with the emoji usage.
Like, you have no idea.
They're doing these copy-and-paste chain mail texts that are super heavy on emojis and they're honestly nearly an art form at this point. Anyway, if you've got one of these kids in your life then they'd probably get a huge kick out of receiving an emoji pillow!
Music Box Composer
It's rewarding to help a young person learn something new, possibly something that will play a huge part in who they end up being as an adult. The challenge is to find a way to do that without, you know, trying to get a kid to read Proust or some shit.
Learning to play and compose music isn't that difficult, really. You've just gotta find a way to make it fun. This music box lets you use a little hole puncher (included) to compose your own music box melodies! You don't even really need to know what you're doing to play with it and see the relationship between the position of the holes and the different sounds.
Batman vs. Superman Boxing Toys
No kid wants to get a present that will be amazing… as soon as they get it home and put together. Looking at a picture on the box of some child model having the best time of their life playing with a "wait until we get home" toy is just torture. Give them something they can play with right then and there!
Remember Rock 'Em Sock 'Em robots? No? Well, your childhood sucked…
These Batman vs. Superman Boxers versions of Rock 'Em Sock 'Em Robots are literally made to be disassembled and reassembled quickly and repeatedly. Keep the fight clean!
Gifts for Dudes
This is likely the most well populated category on this entire website.
You know, look at this place. It's a beer drinking dude's heaven. Half of the dudes who love this site don't even realize we're making them do something that they claim to hate – go shopping. So when you're looking for a gift for that platonic dude bro in your life, don't even think of going anywhere else but drunkMall for ideas…
Cap Catching Bottle Opener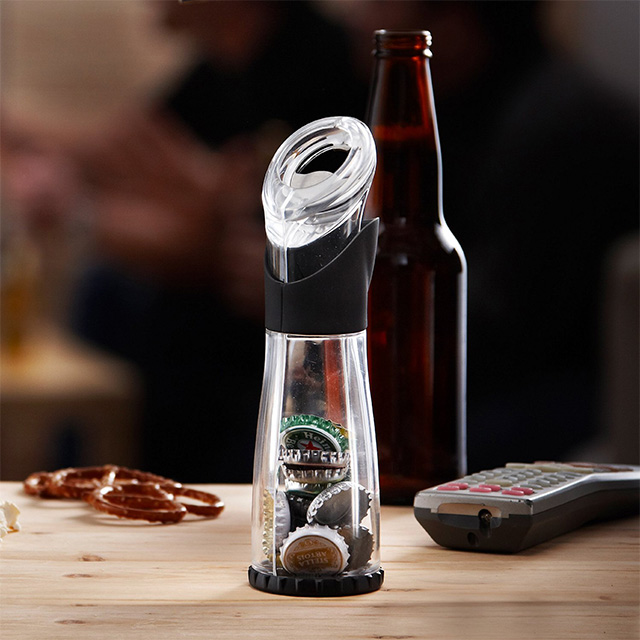 Any guy will take all the help he can get with keeping his place clean. This bottle opener traps bottle caps as they come off the bottle, making it one easy motion to open that beverage and trash the cap!
Bonus points for bringing them a Christmas six pack to try out their new gadget on the spot!
Slice Slice Baby Pizza Shirt
Giving someone their new favorite t-shirt is easily one of the biggest impacts you can have on a person's life. Forget about love and family and all that other hogwash. Give a dude the best tee shirt he's ever worn and that man will take a bullet for you.
This pizza shirt is funny, yeah. But just look at that cotton blend. You can see how soft this thing is to wear. And if you want to grab an extra one for yourself, being occasional twinsies is okay.
Game of Thrones Monopoly
When a new season of Game of Thrones is airing, there's never any question of what Sunday night plans are. The problem comes that next Sunday after the season finale when that cold feeling starts creeping in… No, it's not a White Walker approaching, you're just bored!
May we suggest making Sunday nights a board game night? You can still get that Thrones fix with Monopoly: The Game of Thrones Edition! All the game pieces and properties and stuff have been changed to a Westeros theme.
The only question is who will sit on the Iron Throne at the end?
Gifts for Besties
We'll try to avoid talking like the girls from Broad City in this section but it will be difficult and you'd better appreciate it.
Bad bitches rule the world but you rule it together. Girl gangs are the tightest knit groups on the planet. Y'all might annoy each other or even get into arguments sometimes but that's only because you know everything about each other. Show some love and support with gifts like these…
Bad Ass Babes Club T-Shirt
We just went over all this.
Make it official with a Bad Ass Babes Club shirt. Don't need a new t-shirt or you and your crew don't really wear them? Not a problem. This design comes from Society 6, which means you can also get it on all sorts of other products, like a phone case or coffee mug or tote bag or throw pillow or towel or blanket… You get the idea – check it out!
Selfie Smartphone Case
The best filter to use on a selfie is #nofilter.
It's all about the lighting, ladies.
Just ask Beyonce's stylist, Ty Hunter. He created this selfie lighting phone case and it's finally on the market at very affordable price. The case has three different lighting settings and each one of those is adjustable to help you (or, wait, your bestie – because that's who you're buying this for, remember?) look your absolute best!
Burrito Yoga Bag
It's not always easy to drag your butt to yoga class.
Make it more fun for your bestie to head out the door by giving her this burrito yoga bag. It's like a reminder of what all the work is for! Going out for a burrito after hot yoga will be so much better when she knows she worked for it.
Gifts for Boyfriends & Husbands
Shopping for friends is one thing but shopping for lovers is a whole different thing…
As much as we want to make a pal happy, we hope the gifts we find for our partners show them how much we care and how glad we are to build a life together. Okay, enough sappy BS, here's some cool stuff you can get the man in your life!
Flask Mittens
All work and no play makes Jack a dull boy!
So the next time you send your dude out to shovel the walk, give him a reason to be happy about it with these flask mittens. It's a good pair of mittens, as far as all that goes, but the bonus here is that one of the mittens has a discreet flask inside of it! That flask holds about 4oz. of liquid, so it's enough to get the party started!
 LED Cornhole Boards
Even if you live somewhere that regularly snowstorms around Christmas time, you've gotta keep in mind that it's a whole year until we're doing this all over again. So hopefully you'll have plenty of nice weather in that interim and hopefully you'll get to spend a lot of time enjoying it.
When you get a good party going outside, you don't always want to end it at sunset. If these LED cornhole boards are in the mix, then you won't have to quit playing when the sun goes down! Each board is powered by a battery pack and the whole setup breaks down to fit inside the included carrying case, so it's about as portable as portable gets.
Bluetooth Speaker Shower Head
There's nothing wrong with getting someone a present that you'll also get to use and enjoy just as much as they do, as long as they enjoy it as much as you do!
This shower head as a wireless bluetooth speaker right inside of it! That means you can use it to listen to music, podcasts, sports commentary or any other audio you want to listen to that's stored on a device with bluetooth connectivity. The speaker pops out for recharging and it doesn't have to be docked in the shower head to work, so you can actually take it out of the shower with you to keep listening!
Gifts for Girlfriends & Wives
She's your special queen bee, so of course you want her to especially be so happy when she sees what you chose to give her for Christmas. Obviously, due to the nature of this site, we don't have a lot of traditional suggestions (like things with diamonds involved) but if you want to think outside the box then here are some options:
Wooden Bath Caddy
A hot bath at the end of most days sounds amazing to most women. Let her know that you understand her self-care needs with this deluxe wooden bath caddy.
The sides extend, allowing it to fit most bathtubs and provide a stable shelf with spaces designed to hold a beverage, a book or even a tablet for some relaxing episodes of Sherlock.
Aerating Wine Glasses
Everyone knows a decent bottle of wine needs to breath, right? And you can use an aerator to speed up that process and enjoy the wine to it's full extent without waiting as long?
Okay, good. These wine glasses have a little aerator built-in to them. This sends the message that you not only understand how to appreciate the finer things in life but also intend to (at least occasionally) bring over some bottles of wine worth aerating. (The boxed stuff is still cool, too, though.)
Giant Memory Foam Bag
Back to that relaxation thing…
Yeah, a lady wants to be taken out on the town sometimes. Dinner and drinks. A movie or something. But more often than not she'd be just as happy to spend the night in, cuddled up with the person she loves. (That's you, stupid.)
Pile on to this giant memory foam bag together! It's about seven feet long and plenty of room for most couple to snuggle up together on top of it while watching a movie or binge-watching a series.
Gifts for Coworkers
Hopefully you've got at least one person at your job that you like enough to give a Christmas present. (If not, it might be time to go read The 4-Hour Workweek…)
That can be a tough move to make, though. How funny do you go? How boring does the gift have to be?
Well, there's a balance and we think we know where it lies!
Bluetooth Earmuffs
That morning commute can be a bitch, especially if a large segment of it is spent outside in cold weather – but music helps you not think about it!
These bluetooth earmuffs keep your ears warm while wirelessly pumping out the jams!
Carry-On Cocktail Kit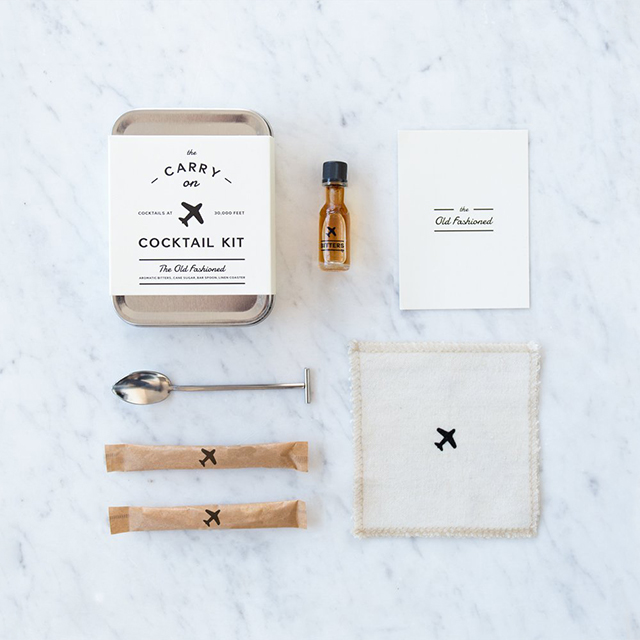 While it may or may not be socially acceptable to grab a martini during lunch on your job, everyone knows it's alright to throw back some adult beverages before/during a business flight. Good luck getting a decent cocktail on that airplane, though.
The carry-on cocktail kit makes it possible to mix up your own favorite classic cocktail right at your seat! All you need is the little bottle of booze you can get in the airport gift shop. (Pro Tip: you can also bring those bottle through security, so feel free to load up at a better price by hitting up a liquor store that isn't located in an airport.)
Minimalist Arc Lamp
Here's a very adult gift to give another adult to prove you're both adults and like adult things.
It's a lamp.
But also, it's a really damn cool minimalist arc lamp! You might think something like this would cost a few hundred bucks but it's very affordable and it will look great in almost any office or living room.
Gifts for Moms
Probably all your mother really wants for Christmas is for everyone to get along and nobody try to fistfight their brother-in-law on the front lawn. Again.
But, you know, assuming you'd like to do a little bit more than that for the woman who gave you life, here are a few ideas…
Automatic Jar Opener
There can't always be someone around to open those hard-to-get lids.
This automatic jar opener keeps that from being an issue! Simply place the unit over the jar that's giving the trouble, press the button and, as you can see, the arms come in to grip the jar while the top rotates to pop that lid off!
Countertop Towel Warmer
We all want our mothers to have a life of luxury. It's what a good mom deserves and if life was fair then we'd be able to provide that for them.
Fortunately, it doesn't take that much to make a serious upgrade in quality of life. Like this little towel warmer box, which is small and portable but can have a hot towel ready to go after every shower!
Bossy Coasters
Respect the wood!
No matter how much of a fuck your mom doesn't give at this point, she'd probably still come up off the sofa with the quickness should someone set a hot or cold beverage down on her wooden table without using a coaster. Help her make sure that guests know she means business with a set of these bossy coasters!
Gifts for Dads
Last but not least, the man who brought you in to this world and deserves a medal for not taking you out of it, dear old Dad!
Out of all the people you've got to shop for, finding a gift for your father may be the most difficult of all. Have mercy on your soul if you buy the man another tie, too! Yeah, he'll be happy with whatever you give him because he loves you but can put a little more effort into it.
We'll help…
Bathroom Tablet Stand
Past a certain age, most men just want to be left alone to take a leisurely dump. That's a simple fact. If your dad's already got himself a tablet to read books on or play Farmville or watch news or whatever, you can bet he takes that thing into the bathroom with him. Sound about right?
Alright, well why not hook the old man up with this awesome tablet holder made for people who use their device while sitting on the porcelain throne? It's a secure hold, the stand is flexible to place the screen where you want it and it's also a toilet paper roll so there's no reason it has to be moved anywhere else!
Liquor Log
It's log, log, log!
That's right, LOG is back, new and improved! Now log can be used as a handy dandy booze dispenser!
It's a fun and classy addition to any home bar. Each Liquor Log is made out of a real log, meaning that no two are the same! At no point, however, will your precious liquor come into contact with the wood of the log. It travels straight from the bottle through food grade tubing and out the metal spout. Each order comes with two knob styles – the wooden disk style (pictured) and (not pictured) a metal knob like those on a garden hose spout.
Silk Suit Pajamas
Most dads are way past what you would call the "gives a shit" phase of their style career. If you want a father to look good, you're either gonna have to marry someone so he'll rent a tuxedo or else make damn sure the clothes you want him to wear are comfortable.
Boys and girls, we give you the "legendary" Suitjamas outfit. It's either a real suit made out of silk pajamas or a set of pajamas turned into a three-piece suit – we're not exactly sure. One thing's for certain, though: they're extremely comfortable and devilishly handsome all at once!
That's it for this drunkMall guide to drunkMall gift guides!
We hope you'll share this post with friends and family and continue to let us help you make every gift a great one! Remember, drunkMall posts three new items a day, one gift guide a week and hosts one giveaway a week.
As long as you keep coming back, we'll keep doing this.
Merry Christmas, everyone!
Share this post!