Pineapple Disco Ball Shirt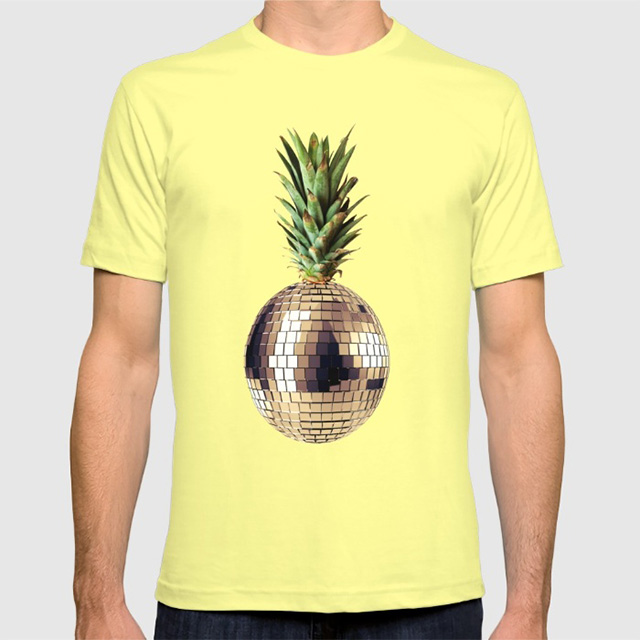 Pineapple is easily the most party fruit.
We haven't asked Andrew W.K. about it but we actually might now that it's come up.
Think about it. What fruit could outparty a pineapple? Seriously, we're asking. Leave a comment if you think you've got one.
Pineapple has a punk rock hairstyle. Like any super cool kid, the exterior is a little tough but when you get to what's inside it's the sweetest thing imaginable. Pineapple is such a party fruit it even (allegedly) makes cum taste better! Beat that, cantaloupe!
We found this shirt on Society 6. As always, that means you can get it in a variety of colors and, if you don't need another t-shirt, the same design can be placed on many other products: coffee mugs, blankets, pillows, shower curtains, etc. Hit up the link through the button below to see what options are available with this disco pineapple!
[If you like this post then you should check out drunkMall's Epic Dance Party gift guide!]
Share this post!